THE SILENCE SENSE JR. DETECTOR SYSTEM WITH RELAY OUTPUT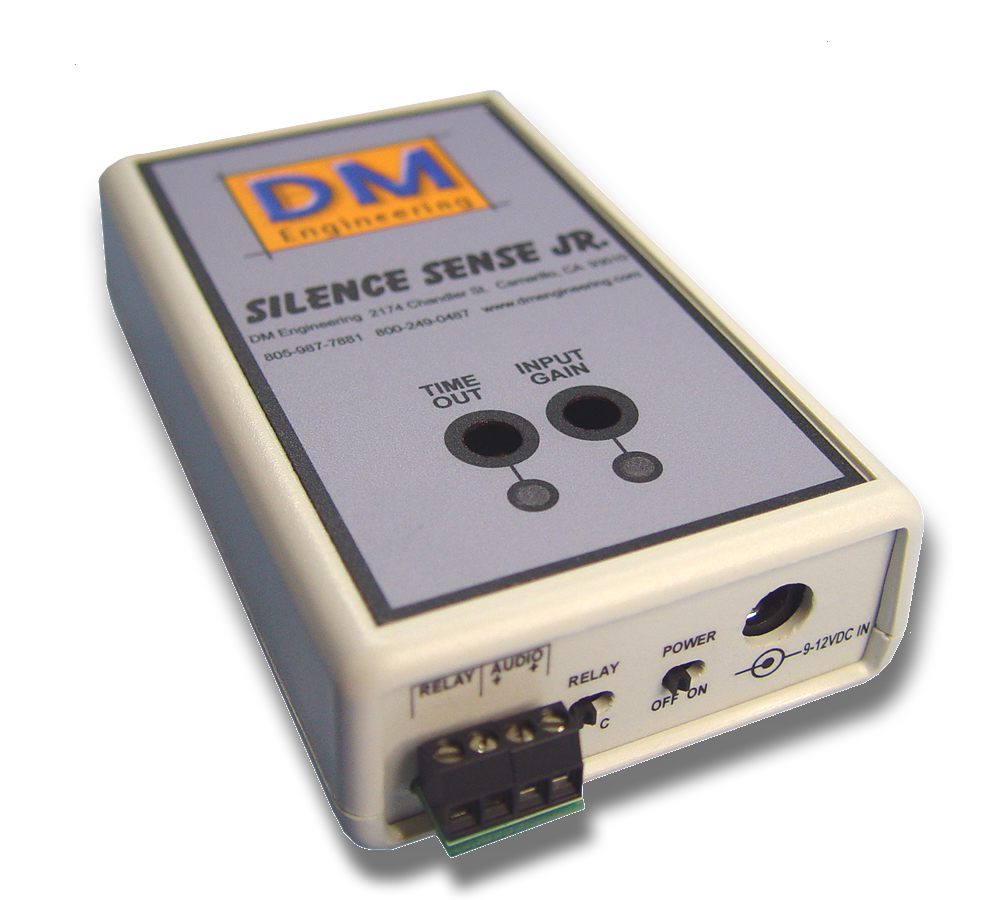 The Silence Sense Jr. is A microprocessor based system that accepts single ended audio with a user adjustable input level control. It features adjustable silence detect time duration, 1 minute or 4 minute maximum timeout (jumper selectable), with switch selectable momentary or continuous relay contact closure output. The unit automatically resets with reapplication of audio, and is provided with battery backup and an AC power adapter. The Silence Sense Jr. may be installed at studio or transmitter locations and interfaced with auto-dialing remote controls for instant notification of studio, STL, or phone line audio failures or can be interfaced with a sounder or light sources for alerting of personnel.
Only $146.00 + shipping
Specifications:

Input: Impedance is 10K ohms minimum, single ended, Eurostyle terminal block connection
Input Level: -30 to +10 dbm, input adjustable
Silence Detect Time: User adjustable 3-60 seconds, or 7seconds to 4 min. (approx.) selected by internal jumper.
Output: Normally open single pole relay contacts (NC contacts by changing internal jumper), 1 Amp rating @ 30 VDC, 1 second momentary or continuous closure, switch selectable, Eurostyle terminal block connection.
Power Requirements: Power Supply adapter, 115 VAC to 9-12 VDC, 100-500 ma. (supplied)
Battery Back-up Requirements: 9 VDC alkaline battery, NEDA 1604A (supplied)
Size: 4.4 x 2.6 x 1.1
Shipping Weight: Approximately 2 lbs.